Express Dry Carpet Cleaning
Our company is based in Rockville, Maryland and serves both Montgomery and Howard County, Maryland along with the Greater Washington D.C Metropolitan Area.
We have been operating for over 20 years and our mission has become simple and clear:
Provide Superior Performance and Outstanding Customer Service Before, During and After Our Job Is Complete.
All of our personell has extensive experience accompanied with very thurough training to ensure their work meets the quality that has become expected from Express Dry Carpet Cleaning.
Carpet Cleaning
Wall to wall carpet is a significant investment for home owners. Over time, dirt and grime can become attached to carpet fibers, making your carpet look dirty. This grime can also shorten the life of your carpet. The only way to reverse this process is to clean your carpet at least once a year.
Our cleaning products offer powerful cleaning capabilities that out-perform other cleaning systems while being safe to use and causes minimal environmental impact. Your carpet stays cleaner longer. There are NO strong fumes or irritants in your home and we leave your carpets clean and safe for immediate use.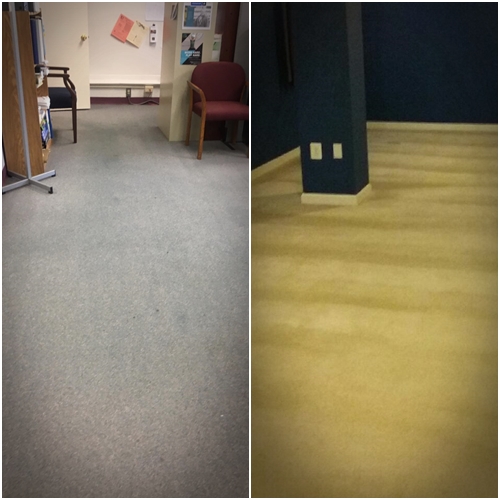 Our professional, efficient, and courteous staff stands ready to lend their expertise to our full menu of carpet cleaning services, including:
Also, ask for our reasonable rates on carpet installation by our highly trained team of carpet experts. We'll even get rid of your old carpet and padding for you!
Don't trust your carpets to anyone else. Give us a call today for a free estimate on quality carpet cleaning services by professionals who care.
Our Cleaning Process
We inspect the carpet, air duct system, or uphostery, assessing any stains, spots, dirt, dust, or grime, and inform you of what results to expect from the cleaning.

Oct 15, 2018
Best Cleaners
Friendly, thorough, and fast.
The cleaning solution dries fast and it's safe for your pets. It won't make your home smell like chemicals either.
I'd use them again for sure.
Sep 28, 2018
Brooklyn, NY
Amazing job done by Cederic and Nabil. They came, they saw and the conquered. My carpet was not in the best of shape and needed some TLC aside from the normal vacuuming. They were quick, thorough and gave me little tips on how to maintain my carpet. Finished carpet looks great and I couldn't be happier. Oh and did I mention they were on time. Thank You Again Guys!!
Apr 15, 2018
Mullica Hill, NJ
Quick and efficient service! Nabil did an awesome job getting out all of the stains from our carpets and left them fresh and clean. Would use this company again!
Feb 15, 2018
100% Satisfied
Express Dry Carpet Cleaning were communicative and professional. Justin was knowledgeable, efficient, and did a great job overall on Carpet Cleaning on my family's home. Despite carpets starting off in rough shape they looked almost like new afterwards.

Definitely would recommend! Thank you!!
Dec 25, 2017
Hanover, MD
Nabil was very nice and did a great job cleaning carpet on my rental property. Will hire again